December 1, 2022

We are excited to announce that we have launched Online Ordering, Rewards Program, and Gift Cards! Cinning is about to get a whole lot easier!
Online Ordering is Cinnfully quick and easy! You can order for pick up either in 30 minutes or as far out as 14 days! No waiting in line is needed for Cinners! There are currently three available avenues for online ordering:
1. WannaCinn.com website
2. WannaCinn's Google page
3. Clover app (available for both Apple and Android devices)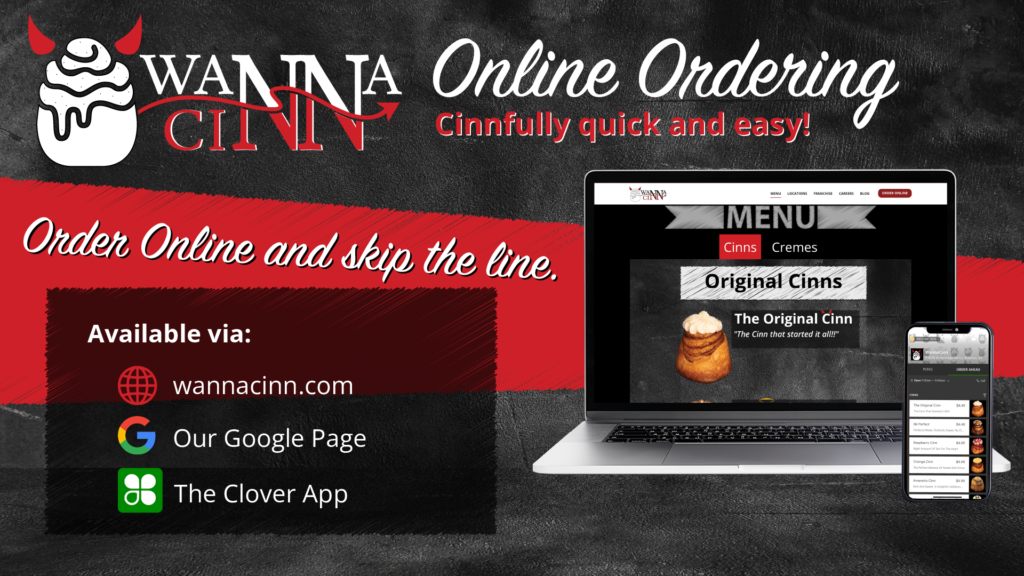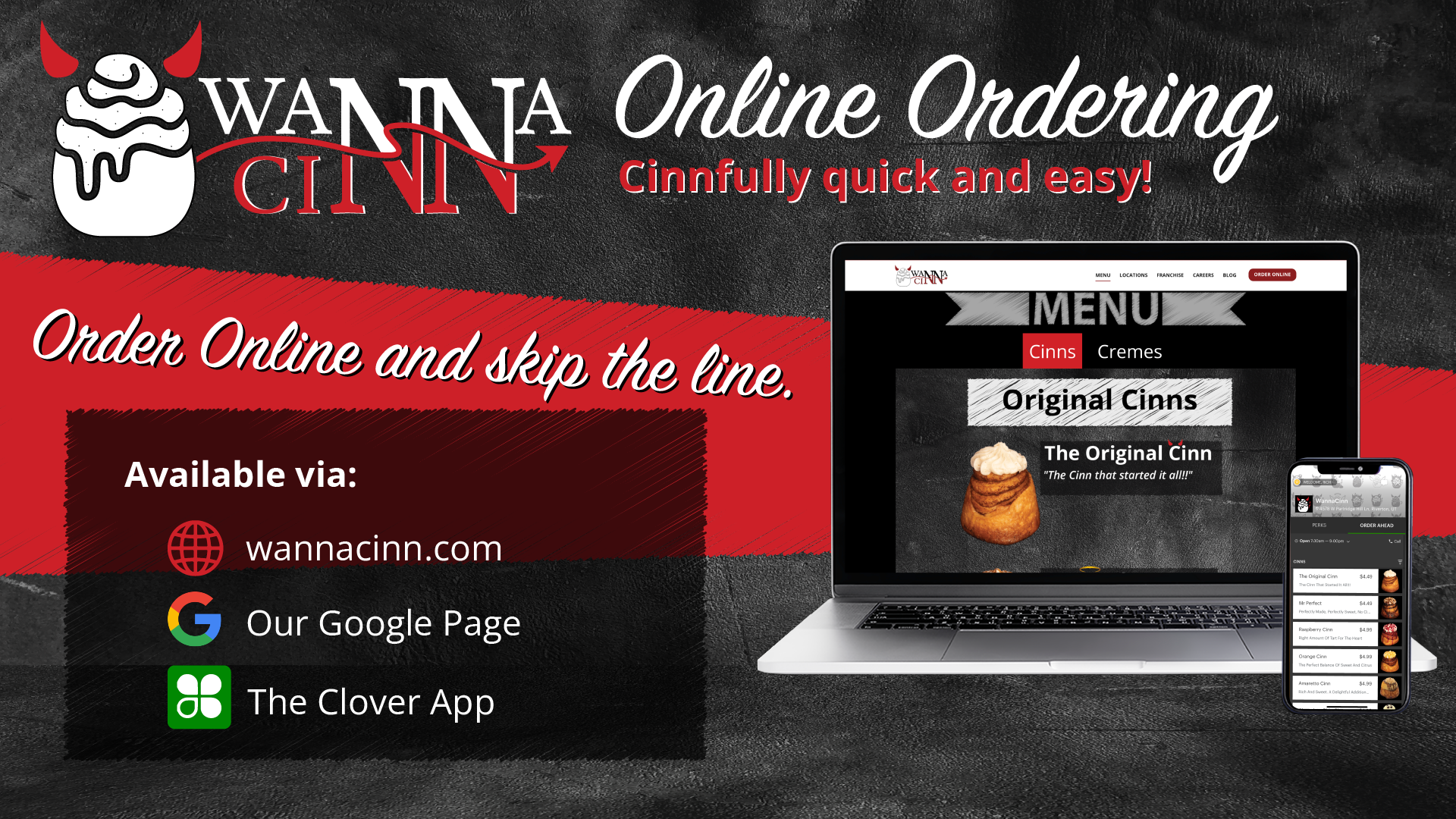 Our Rewards Program is now available for use! You can download a "Clover" app, find us, and start Cinning today! Perks includes:
10% off any purchase after joining our program
Free Cinn when you buy 10
Free 4-Pack of Cinns when you buy 20
and more!
We reward for Cinning!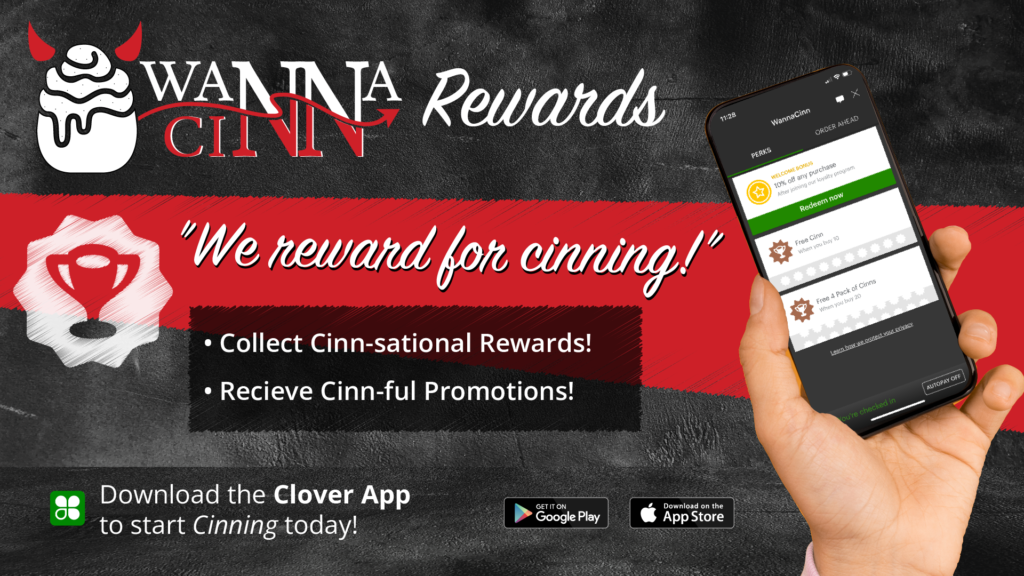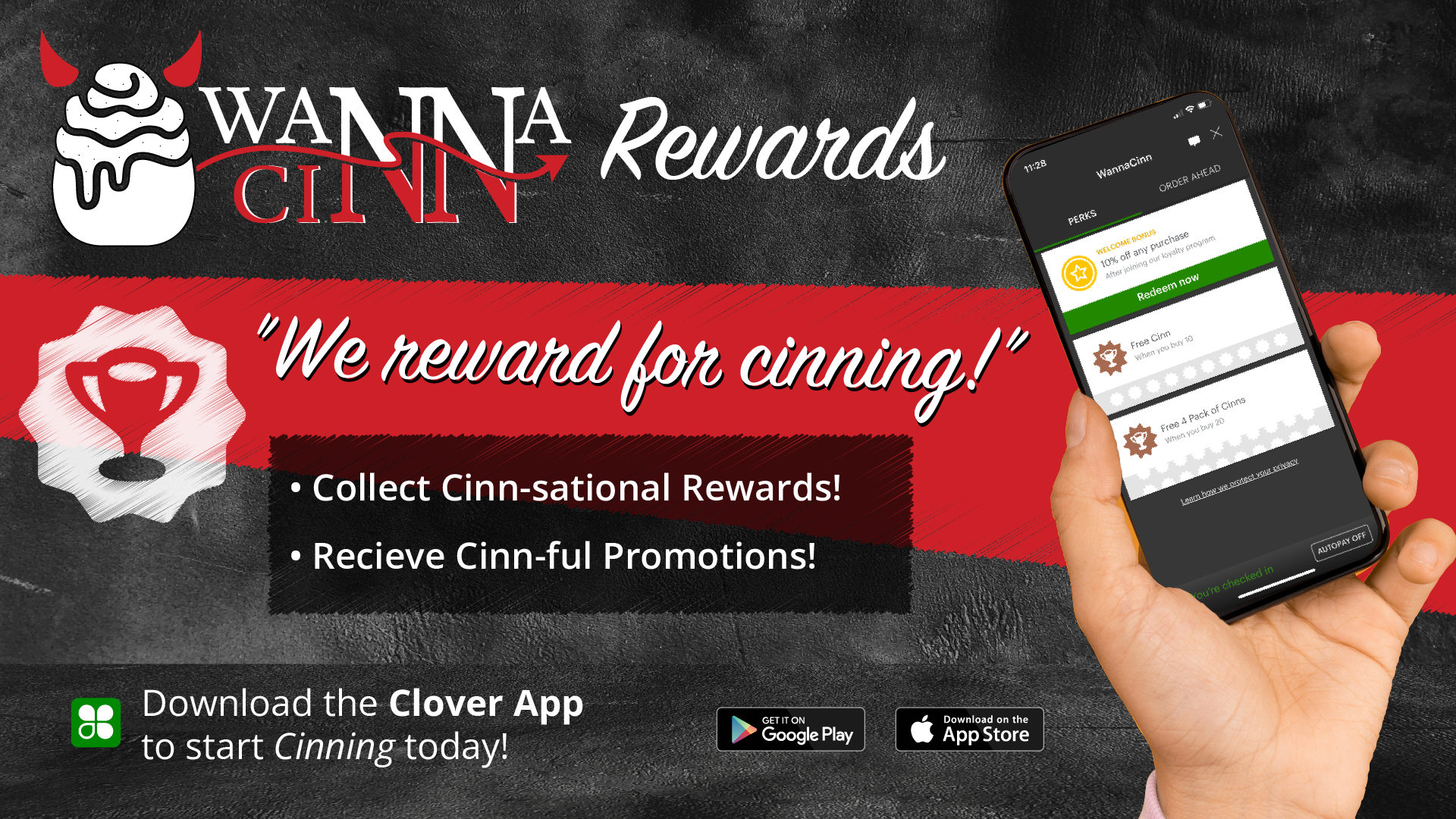 We have Gift Cards to share your love for Cinns with others! We get it, Cinning is caring. Available for birthdays, holidays, get well soon, and thinking of you. There are two ways to obtain a gift card with us:
1. Come into the store to ask for a physical gift card
2. Visit online to send a digital card at https://wannacinn.com/gift/.