June 1st 2022
We had a surprising foodie Event on Wednesday, June 1st, 2022. We didn't think so many people would agree to come and review our product so quickly. We realized that we needed to put on a more official event and 48 hours later, tada!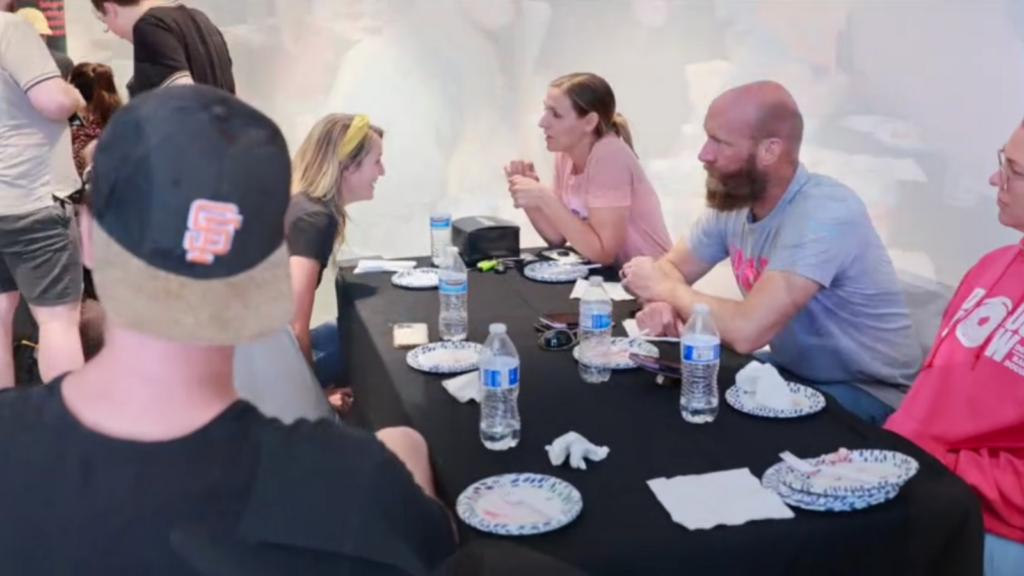 Thank you to everyone that came and tried our rolls. It was exciting to see and hear what everyone's favorite rolls is.
Utah Fun Activities Utah Donut Show
Collins Cravings
The Donut Critic
Coffeeandtreatsslc
Seeking Good Things
BYU Foodie
Chels Eats
Utah Family Favs
Ice Cream Queen
Just Try It Utah
My Chunky Table
Sugar High Events
Just Another SLC Bite
Donuts Unplugged
Utah Taste Off
They Ate The State
Milehighfoodfairy
Alejandra
Fierce Fit and Fun
Utah Valley Moms
Chef Daniela
We are also grate for our guest apperance, Waylynn Lucas. Waylynn is an award-winning pastry chef who takes joy in marrying the nostalgia of classic sweets with modern and exciting flavor profiles and techniques. She currently owns and operates Fonuts, a new spin on the traditional coffee-and-doughnut shop. Waylynn is currently a judge on the Food Network series Cake Wars. Waylynn continues to expand and grow her business, spreading into other realms of the restaurant and food industry: teaching kids to bake, planning on opening multiple new businesses in Los Angeles, and consulting with local restaurants to develop and expand their dessert menus.